The Townsquared Blog
The content hub for local businesses
After a year of not producing any external content, Townsquared needed to step up their content game, but in order to do that, they needed a blog that was consistent with their brand and required little to no engineering resources, which was often required in the past. The ultimate goal for this blog design was to surface as much content as possible, in the most SEO friendly way.
SEO
Why does Google hate our site?
This project required in depth research about what constitutes a high quality website for search engine rankings; SEO and usability were they key drivers in the decision making process. For example, the amount of categories and tags for each post, the use of pagination instead of a constant loader, among others.
DESIGN GOALS
Deliver valuable content
& drive conversions
We tested several versions of the website making sure we were talking to the right audience. We developed a series of screener questions and used usertesting.com to source small business owners around the US who had never heard of Townsquared before.
research
The Mid-fi Prototypes
Mid fidelity screens showed in different user interviews to gauge the type of content that is most valuable to new users.
The purpose of this blog was to connect our audience to the most relevant content for them, content that is helpful and actionable, for which we developed as many ways to reach relevant content, avoiding dead ends. For example, featured posts and popular posts allowed us hand pick and feature our highest performing content.
The second priority beyond connecting users to valuable content is to get them to engage beyond that, to either sign up or subscribe to our blog, which puts them through a series of drip campaigns with the aim of converting them into new users.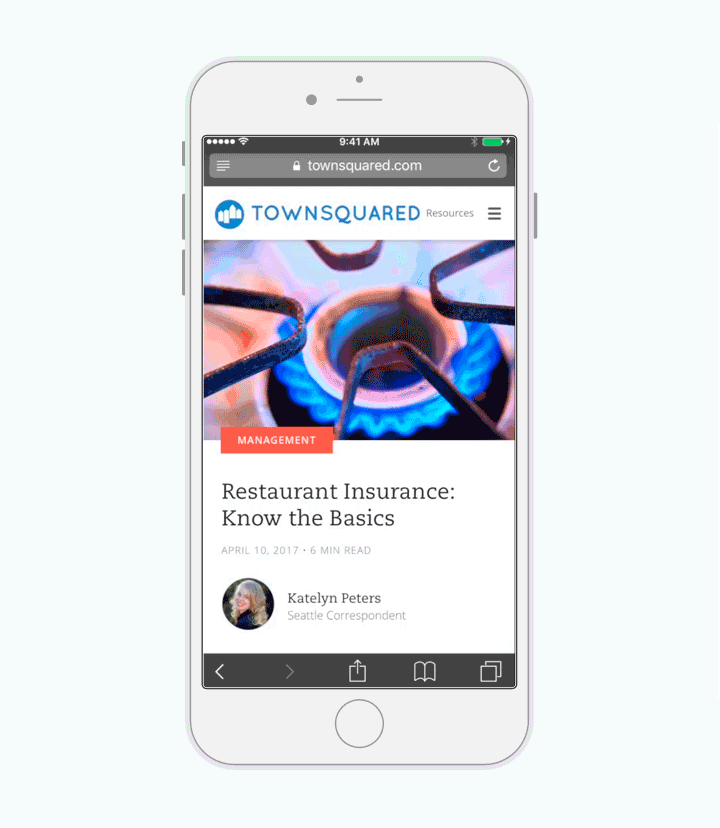 content TEMPLATES
Template #1
This template was designed for 'resource' blog posts where the hero image is less of a protagonist and more a mood setter.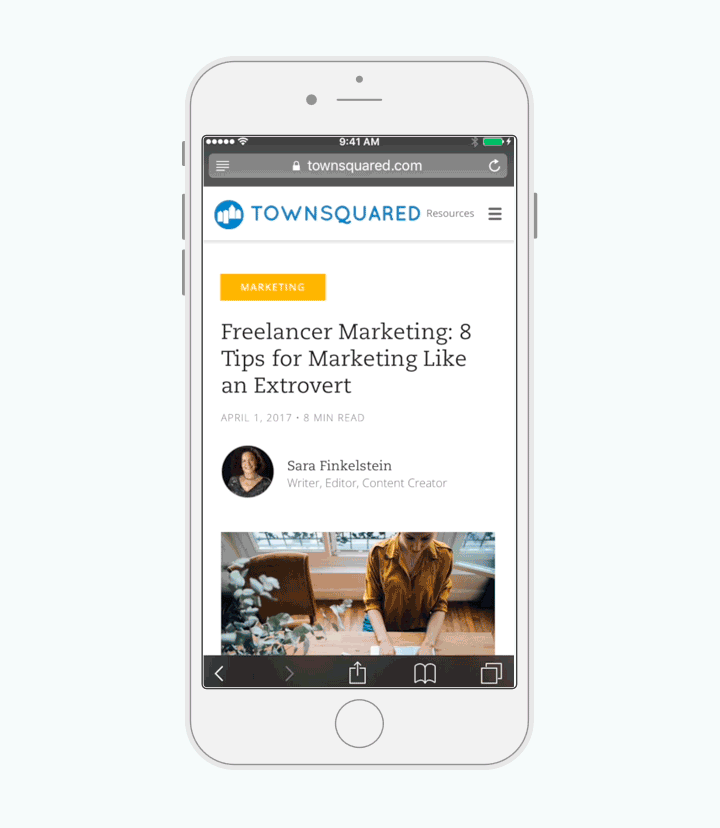 content TEMPLATES
Template #2
This template was designed for 'news' type blog posts where the hero image might be protagonist or instrinsically related to the story being told.
Related
Other External pages